LET'S GET STARTED
We're here to help answer your questions. Your queries are important to us, our experts are on hand to help inform you of every aspect regarding your topic. We take great pride in using our expertise for you and look forward to hearing from you.
OUR COMMITMENT TO SERVE YOU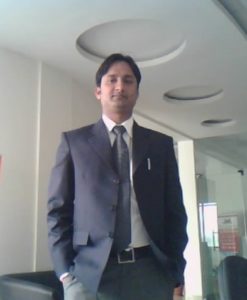 "Career44 as an organization is committed to the entrepreneurial growth of the clients, employees and the shareholder's value enhancement. CEO is equally committed to social partnerships, enabling the disadvantaged and mainstreaming them into equal citizenship. As we are stepping into the Fourteenth year of operations, reflections have resulted in redefinition, refocus and redirection.
In the Recruitment arena, innovative alternatives to talent hunting and career anchoring will be the focus as globally industries are growing through phenomenal growth phase and therefore the challenge in managing and retaining the talent. Hence the focus will be on "RETENTRITION" (Retaining and Attrition) through customized and collaboration approach"
SYED MOHD. ZAKIR HUSSAIN
 MANAGING DIRECTOR