Nonprofits and volunteer organisations are mission-oriented and often serve vulnerable populations. Employee background checks are necessary—and often required—to protect your clients and ensure continued funding. Screening also helps protect assets, mitigate risk, and avoid potential liability lawsuits.
To protect against the risks posed by employees and volunteers, it's crucial that non-profit organisations develop a program for employee and volunteer screening. One incident of fraud or abuse could be enough to put your reputation and your future at risk.
Career44  has a full suite of solutions for background checks and drug testing. Designed to assist non-profit organisations and agencies, our solutions can aid you in operating an efficient, organisation-wide screening program leveraging the background checking and drug testing services required to create a safer workplace.
Treat Volunteers / Employees With Respect
---
Volunteers and employees are the lifeblood of your organisation. Career44 makes background checks easy, convenient, and non-threatening for your applicants with a screening process that treats them the way you do—with respect.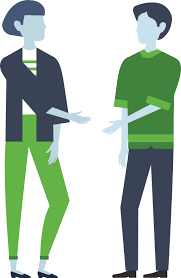 Custom messaging: To make volunteers feel more comfortable about background checks, communications about the screening process are written specifically for them
Comments for Context: This unique feature empowers applicants to share details court records can't provide—and empowers you to make informed decisions faster
Easy and convenient to use: Our mobile-optimised experience lets candidates enter their own information and digitally sign consent forms on any device
The Right Screening
View common screening packages and customise for these types of positions.
Criminal , Education & Employement
Licensing, Media Coverage & Business Affiliation
Reference Checks, Substance Abuse & Sex offender
Sanction Monitoring