Electricity Bill Verification
Businesses need to validate an identity proof and address for every interaction with an individual. This helps in reducing business risks while strengthening the relationships and building confidence in your brand. In such a situation, electricity bill verification or any other for that matter becomes necessary, particularly when increased government and industry regulations (such as AML, KYC, and SOX) aims to place the responsibility on businesses to carry out identity authentication and make sure their customers aren't fraudsters or identity thieves.
Electricity bill verification helps in authenticating the identity of an individual to prevent identity frauds besides acting as a useful document for KYC.
Why Career44:
Electricity Bills act as a reliable proof for a person's identity and place of residence. CAREER44 uses advanced APIs to verify Electricity Bills of individuals from data pulled out from state electricity boards from across the country. Information validated using this check includes:
Other Bill details like due amount, current bill amount, due date etc.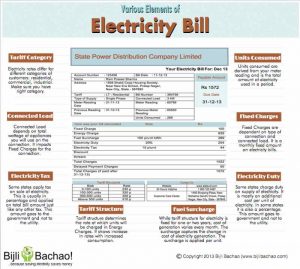 57% of employers say the leading benefit of background checks is better quality of hire.
85% of employers report finding misrepresentations on a resume or job application.
77% of employers say background screening uncovered issues that wouldn't have been caught otherwise.
We work as a single united team with market leading firms around the world and give our clients the highest quality advice possible.