Employment Verification
                Work Experience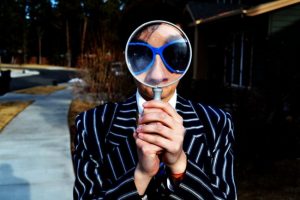 Employers know that the hiring journey does not end with the offer letter. Background screening is an important, and often overlooked, aspect of the candidate experience. At Career44, we understand how important it is to help employers extend a positive candidate experience into the screening process.
Our feedback surveys indicate that candidates value accessibility, transparency, and quick, honest answers to their questions. Our focus on the candidate experience, along with our state-of-the-art Applicant Center, are designed specifically to help address these concerns.
Employment verification is important to authenticate if a candidate has been working for the tenure, role and salary indicated in their resume.
Many candidates fake their employment history to get better jobs, higher salaries, and better designations. This happens not only in regards to the employment but also in matrimonial proposals, renting out houses or offices and etc.
How A Pre-Employment Check Is Conducted?
---
The entire process is to verify the complete employment history and to review about their experiences and previous salaries of the employers. The process involves contacting Human Resources / Payroll department in previous / current employers to determine the candidate's work history.
Feedback is solicited on a variety of points including:
Reporting Manager Details

Performance and Appraisals
We do a thorough check of the candidate's employment history to give you confidence before hiring the candidate's and its abilities.
Identity Verification
ID Verification confirms that the name, DOB, and address your candidates provide are their own. That means you can trust their background check results.
Employment Checks
Employee background check assures you of the professional experience a candidate claims to have for the role you want to hire him for.
Substance Abuse Testing
These tests are conducted on individuals to identify if they have a drug dependency and if there are any traces of drugs in their system and at what percentage.
Education Verification
We  authenticate academic details like qualifications and relevant degrees/ diplomas certificates furnished by candidates, from their colleges or universities
Physical Address Verification
Physical Address Verification
Address Verification help clients to judge the authenticity of the current and permanent addresses of the candidate.
Professional Reference Checks
Professional Reference Checks
A professional reference check can validate your hiring decision.Many professional references have revealed 'lies' that candidates tell to grab their dream jobs.
Criminal Background Verification
Criminal Background Verification
A Police verification that is tailored to the requirements of the position helps to lessen the potential for on-the-job incidents and to defend negligent hiring lawsuits.
KYC Solution
By using KYC Solutions for individuals, businesses can identify and verify their clients, employees, agents and other attachments in line with AML laws and more.
Driving Records
Even a single employee-caused accident could increase your insurance rates or result in costly litigation and damage to your company's reputation.
57% of employers say the leading benefit of background checks is better quality of hire.
85% of employers report finding misrepresentations on a resume or job application.
77% of employers say background screening uncovered issues that wouldn't have been caught otherwise.
We work as a single united team with market leading firms around the world and give our clients the highest quality advice possible.