India is the fastest growing major economy in the world today. The staffing industry too has grown exponentially on the back of this growth.
For this sector to deliver best-fit talent, it is essential that thorough background verification is conducted on every candidate before closing the hiring decision. This however, doesn't undermine the importance of background screening for staffing services so as to ensure a safe, honest and credible work space for all employees and prospects.
For staffing agencies, your ability to quickly find and place the right candidates is critical to your success. Don't let slow background checks and cumbersome, outdated workflows delay hiring. Career44's advanced screening technology helps you achieve results faster.
Work Smarter, Not Harder
Career44's easy-to-use platform offers tools to increase your productivity and reduce administrative burden so you can service more clients without increasing your workload.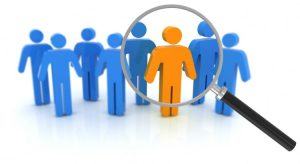 Custom client packages: Quickly and easily set up and name  customized packages for each client
Add additional users: You have the ability to add as many users as needed to your account at no extra charge
Simplified accounting and invoicing: Append custom client codes to background checks and allocate expenses for multiple clients on one invoice
The Right Screening
View common screening packages and customise for these types of positions.
Criminal , Education & Employement
Licensing, Media Coverage & Business Affiliation
Reference Checks, Substance Abuse & Sex offender
Sanction Monitoring