About

Us
Hire Character,

Train

Skill
Incepted in 2015 , CAREER44 MANPOWER CONSULTANTS has trod the most innovative and strategic path in making human resources more customized to the needs of various industries. Nevertheless, focusing also on the career prospects of the candidate.
For companies with a recruitment mission, we form the most strategic and inventive part of the process. And for career-focused candidates, we become a conduit for perfect synergy between career excellence and an equally rewarding remuneration.
We are the pioneers of organised recruitment services in India. Over the years, we have acted as preferred recruitment partners to multinationals and leading Indian businesses to emerge as the leading recruitment brand nationally. This combined with our role as trusted consultants for Indian professionals translates into our core capability – Building Careers, Building Organisations.
Career44 Manpower Consultancy are fully equipped with latest technologies in providing enhanced services with greater efficiency, productivity and effectiveness to meet the changing market environment in supply and meeting every increasing demand in human resources industry. Our diversified client portfolio is serviced with a well -defined Recruitment Process complemented by a highly developed IT infrastructure with constant Database Creation, Updating & Retrieval Facilities. All this to ensure that our clients are provided with the best possible talent available candidates.
Career44 Manpower Consultancy  has an established team of highly qualified consultants and recruiters with a diverse range of expertise and industry experience. With this wealth at its root our team is empowered to accurately assess staffing requirements of our clients, and efficiently liaise with them on all aspects of their manpower needs.
Career44 Manpower Consultancy  have excellent relations with the various Embassies / Consulates , Airlines , and Local Government Authorities which would ensure a quick completion of formalities and mobilization.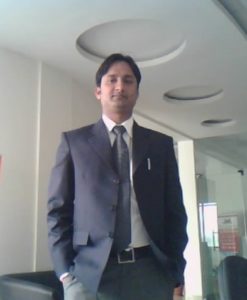 About the Founder
Mr. Zakir Hussain, Founder-President Of Career44 Manpower Pvt Ltd. Mr. Zakir Hussain, the man behind Career44 Manpower Pvt Ltd has been in the business since 2015. Mr. Zakir Hussain is a man of great experience & expertise. His greatest assets are his Public Relation skills that he has mastered through wide both inbound & outbound traveling. He is meticulous, well informed and focused in his approach. Mr. Zakir Hussain has handled jobs of a wide variety from a range of Gulf, Middle-east, African and South Asian countries. The personal services rendered by him have been prompting the same employers to utilize of his office repeatedly. Mr. Zakir Hussain oversees the operations of all Career44 Manpower Pvt Ltd and associated firms and has played the central role in evolution of organization. He is a visionary and a force to reckon with.
First of all I would like to thank all my clients and my team members sincerely for your continued and valued support which has enabled me to withstand successfully in this recruitment business over the past 3 years.With the far-sighted vision of creating a revolution in the recruiting field
Career44 Manpower Consultancy takes pride in introducing itself as one of the reputed Human Resource Consultancy in India and continues to expand on strategic locations spread across the globe and holds impeccable reputation.,
We are in the fast lane propelled by excellence. Our skilled and dedicated team work hard to add value and efficiency ensuring every candidate we recruit is the right match; every service we provide is of high quality.
Over the years we have been able to create a niche for ourselves by way of exhibiting exemplary customer service to our clients through our representatives and associates located in Saudi Arab, Qatar, United Arab Emirates, Oman , Bangladesh and Malaysia etc. 
Lastly I would like to take this opportunity to extend my good wishes to our esteemed employers and job seekers who have helped us reach where we can rub shoulders with the whos's who of the industry. I am also grateful to my team members because without them this feat would not have been possible. 
Hope you all will continue to support us in our passion change the world. 
Thanks With Regards
Syed Mohd Zakir Hussain
Our Vision

To create an unparalleled landmark by remaining inspired, ambitious and forever willing to go an extra mile and let the benefits for our services bear the testimony to our clients.We aspire to make a profound presence in the international market by becoming the No.1 outsourcing partner for Human Resource management.
We follow the philosophy of treating every customer like the only customer
Our Mission

To become an end-to-end solution provider in Human Resource management, catering to various sectors and Industries under an umbrella brand – CAREER44. We believe in ensuring the highest Customer satisfaction by creating personal bonding with our Clients. We work with the latest technologies available to make our operations fast, smooth and efficient.
We believe in achieving success through the success achieved by our clients and candidates.
Core values
At Career44, we believe that our success is best reflected through your success.
Above everything else, we value:
Partnership. We act as an extension of our client's office and work closely to provide you with decisive and dedicated support. We understand what matters to you the most and deliver accordingly.
Integrity. In a demanding business with high expectations and standards, we honestly represent our clients to candidates and our candidates to clients. We do not promise what we cannot deliver.
Confidentiality. We accord the highest respect to information that we have been entrusted with.
GLOBAL TEAM. WORLD CLASS RESULTS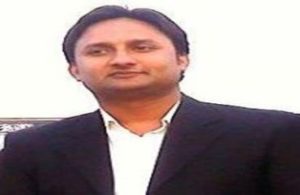 Managing Director
Career44 Manpaower pvt ltd.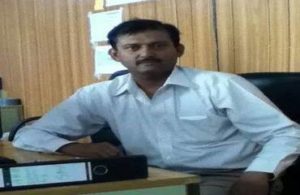 BUSINESS DEVELOPMENT MANAGER
Career44 Manpower Pvt ltd
We work as a single united team with market leading firms around the world and give our clients the highest quality advice possible.