The importance of permanent Account Number (PAN) has grown manifolds over the past years, and is today a vital part of our lives. Pan is a mandatory requirement for fulfilling the KYC norms around all the corners in India. It is allotted by Income Tax Department and is served as identity proof. Over times, PAN is used for stock market transactions and bank transactions. It has marked its way towards unconventional areas as well.
The increasing importance of PAN has hiked the likeliness of PAN Card identity theft. The safeguarding of the physical copy of the PAN card no longer assures security that your card is not being misused. As a majority of transactions demand a photocopy of your PAN card, or simply quoting the Permanent Account Number, it is very easy for your information to be misused for high ticket purchases or benami property transactions.
Each individual who is assessed for the tax has a permanent account number (PAN). This is also recognized as an identity proof for Indian nationals. PAN verification can help authenticate identity to avoid frauds.
Why career44:
Career44 has an access to authentic data from NSDL. Using advanced APIs, we can verify PAN information, resulting in quick PAN card screening. PAN verification requires a Name and PAN Number/image of your PAN card which can be read through OCR technology. Antecedents validated through instant PAN checks include: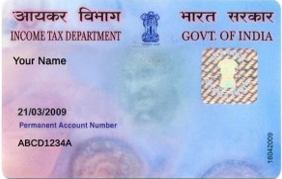 57% of employers say the leading benefit of background checks is better quality of hire.
85% of employers report finding misrepresentations on a resume or job application.
77% of employers say background screening uncovered issues that wouldn't have been caught otherwise.
We work as a single united team with market leading firms around the world and give our clients the highest quality advice possible.