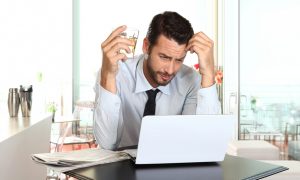 Substance abuse assessment/ Drug Test is essential to identify if a potential hire or an existing employee is addicted to drugs, alcohol and other addictive substances. Drug testing, in particular, will reveal if the candidate/employee comes to work intoxicated and high.
An employee who is under the influence of drugs is a threat to their colleagues and their customers. Oftentimes, an employee using drugs may commit mistakes which may be fatal to them and those around them. From wreaking havoc on the factory floor to ruining the brand image and goodwill that the company has developed, a candidate/employee can lead to untold financial and brand image losses for the company. Substance abuse testing can help the organisation prevent these situations.
Our pre-employment drug screening features simplify collections and straightforward data to give you the information you need to promote a safe, secure, productive, drug-free workplace.
Why Use Drug Screening For Employment?
Although it does not test for impairment, drug screening provides evidence of recent use of specific prescription and illicit drugs.
---
Prevent hiring individuals who use illegal drugs

Deter employees from abusing alcohol and drugs

Provide a safe workplace for employees

Comply with State laws or Federal regulations

Protect the general public and instil consumer confidence that employees are working safely

Identify drug use early and appropriately refer employees who have drug and/or alcohol problems
Key Validations:-
 Drugs which can be tested through our tests include:
Cocaine (COC)

Amphetamine (AMP)

Marijuana Metabolites

Benzodiazepine (BZD)

Morphine/opiate (MOI)

Marijuana/cannabinoids

Antidepressants

Propoxyphene

Barbiturate (BAR)

Phencyclidine (PCP)

Oxycodone
Methyoqulone

Cocaine Metabolites

Antidepressants
57% of employers say the leading benefit of background checks is better quality of hire.
85% of employers report finding misrepresentations on a resume or job application.
77% of employers say background screening uncovered issues that wouldn't have been caught otherwise.
We work as a single united team with market leading firms around the world and give our clients the highest quality advice possible.