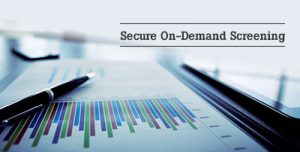 With a geo-political climate of heightened security and "know your customer" legislation, those working in the financial services industry face accountability in every part of their operations. Even as regulatory requirements have become more complex, corporate decision-makers have mandated tighter internal controls, cost reduction and efficiency initiatives designed to maintain a competitive edge.
Career44 understands the needs of the financial services industry and the criticality of protecting sensitive data. To make informed hiring decisions, you need to fully understand an applicant's history, and ensure they are checked against key industry-specific sanction and watch lists. Our technology delivers deep and complete screening services with an emphasis on security.
The Right Screening
View common screening packages and customise for these types of positions.
Criminal , Education & Employement
Licensing, Media Coverage & Business Affiliation
Reference Checks, Substance Abuse & Sex offender
Sanction Monitoring